The Shark and Ray Touch Tank is temporarily closed for maintenance.
We apologize for the inconvenience.
What is 30x30 and why is it important?
The Aquarium is Working to Save the Planet's Land, Waters, and Ocean by 2030
By New England Aquarium on Tuesday, April 18, 2023

Shifting weather patterns, warming oceans, wildfires, and dwindling biodiversity are just a few of the challenges resulting from humans' impact on nature. To mitigate these difficulties, a scientifically informed global movement called 30×30, which aims to protect at least 30 percent of the planet's land, waters, and ocean by 2030,  was adopted as a national goal called "America the Beautiful" in an executive order last January. "America the Beautiful" is the "first-ever national conservation goal established by a president."
For 30×30, the 30 percent goal is the minimum protection needed to maintain vital environmental functions, including clean air and drinking water, carbon sequestration, and biodiversity. This initiative seeks protections that are well-financed and cover diverse areas that are in the greatest need. It also calls for working with indigenous people and local communities to accomplish the goal.
Some of the factors considered for instilling protections are:
Endangered species and ecosystems
Rare species and ecosystems
Representativity (examples of every living thing on Earth)
Unique aggregations like fish spawning sites
Intact wilderness areas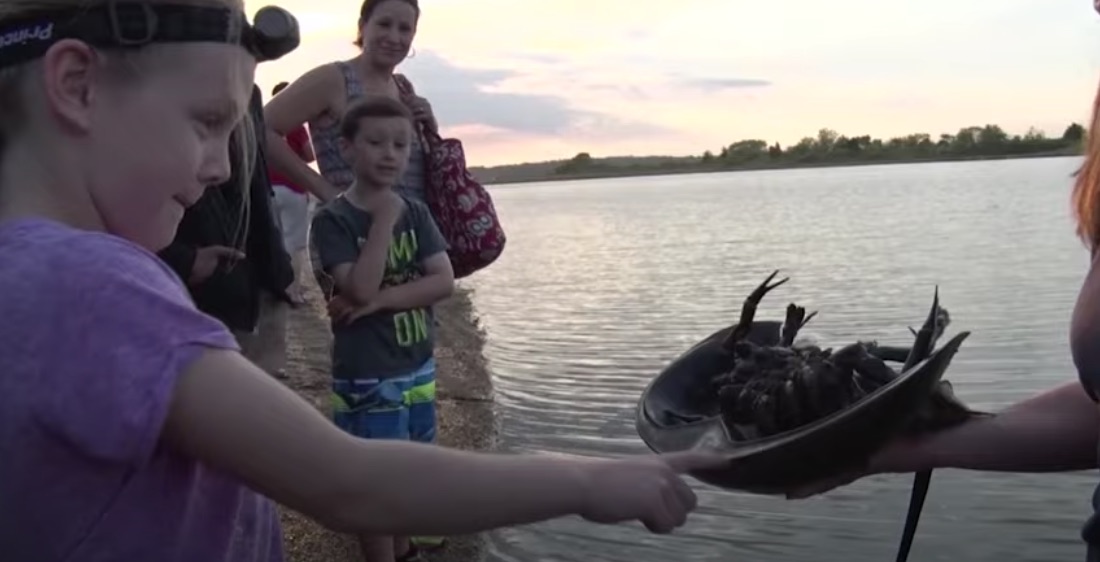 Introduction to 30x30
30x30 is the global call to conserve at least 30% of lands, waters and ocean by 2030, since adopted as a national goal.
The Aquarium is one of many organizations, companies, and citizens working to protect the planet by following the 30×30 guidelines.
Taylor Engelsman, associate director of content & evaluation, has been working with The Ocean Project and several colleagues across the Associations of Zoos and Aquariums for the last 18 months on 30×30. Here, she talks more about her work on 30×30, how the Aquarium is helping and how you can get involved.
Can you talk more about your role at the Aquarium?
Part of my job is to help to create messaging primarily through educational offerings, both within the Aquarium building and also virtually. I also work with our policy team to provide opportunities for our audiences to engage in important ocean issues. Essentially, figuring out how we can create opportunities for our audiences to use their voice and engage around things like 30×30 to make a lasting, positive impact on our ocean.
What more can you share about 30×30?
The 30×30 movement focuses on protecting 30 percent of the world's land, water, and ocean by 2030, but with the end goal of saving 50 percent by 2050. So, 30×30 is like a guidepost to the ultimate goal. Protecting fifty percent of the planet by 2050 might seem daunting to some, but if we reach the 30×30 goal, we're almost there!
The initiative seeks protections that cover areas that can best conserve diverse ecosystems and are financially supported into the future. The U.S. initiative, which is called America the Beautiful, focuses on how we're going to achieve this as a nation. It really emphasizes community-led conservation solutions, working with Indigenous Peoples and local communities.
What is the Aquarium doing to help?
I think a great example is: the work we did to help get the Northeast Canyons and Seamounts Marine National Monument established initially and then to get it re-protected under the Biden-Harris administration. We did a lot of research at the National Monument to demonstrate the biodiversity of that area and why it's vital to preserve it in the future. Also, our scientists are doing a lot of research in different locations and with various species that can ultimately help identify critical ecosystems, nursing grounds, or marine animals and inform work around their protection.
Also, the Aquarium is part of a working group comprised of numerous organizations, including multiple zoos, aquariums, science, museums, and NGOs, all working collaboratively to pool our collective knowledge and to create tools and resources for the broader community to engage their audiences around 30×30.
What can the general public do to help?
One of the really wonderful things about 30×30 is that it's a locally-led conservation initiative. So, the public can help by finding out what's happening in their communities, what areas and spaces are being considered for protections, and supporting that in whatever way makes sense for them. People can champion legislation, engage with organizations advocating for these protected spaces, vote or write your representative and share information with friends and family.
First, it helps to get informed about 30×30 and all it aims to protect. For example, many people might not know what a Marine Protected Area is or what a marine sanctuary is and how they are established. Learning more about why these things are important is a critical first step.
Terms you should know:
Marine Protected Areas (MPAs): Sections of seas, ocean, estuaries, or the Great Lakes in which there are limits placed on human activity. Different organizations, or governments, are responsible for regulating protections, depending on the type of protected area and its location. Many MPAs allow people to use the site in ways that do not damage the environment. At the New England Aquarium, we advocate for highly protected MPAs (HMPAs), which means that only non-damaging activities such as swimming, kayaking, and scuba diving are permitted, and activities such as fishing, construction, and digging are prohibited. HMPAs allow for the protection and recovery of marine ecosystems and are a practical option for preserving biodiversity.
Northeast Canyons: On September 15, 2016, President Obama designated the first marine national monument in the Atlantic Ocean, the Northeast Canyons and Seamounts Marine National Monument, using his authority under the Antiquities Act of 1906. The area has been the subject of scientific exploration and discovery since the 1970s. This is the first and only national marine monument in the Atlantic Ocean.
The nearly 5,000 square mile sanctum lies 130 miles southeast of Cape Cod. It's home to vibrant deep-sea ecosystems of more than a thousand species of marine life, including rare whales, super pods of dolphins, endangered seabirds, turtles, and 70 species of highly vulnerable corals that can be up to thousands of years old. Aerial surveys of the Monument conducted by Aquarium researchers are a testament to the biodiversity of the area.
Stellwagen Bank National Marine Sanctuary: This is an 842 square mile (682 square nautical mile) marine protected area. The western edge of the sanctuary is approximately 21 miles from Boston. The site has productive, nutrient-rich waters where many marine mammal species go to feed. It is described as a "premier whale-watching destination."
To go whale watching in Stellwagon Bank, try Boston Harbor Cruises right next to the Aquarium. To see underwater photography highlighting the marine animals in Stellwagen, visit the "Space to Sea" exhibit on the Aquarium's Central Wharf.
Biodiversity: It is a big emphasis of 30×30 and a term that might not be super familiar for most folks. It refers to the variety of living species on Earth, including plants, animals, bacteria, and fungi. While Earth's biodiversity is so rich that many species have yet to be discovered, many species are being threatened with extinction due to human activities, putting the Earth's magnificent biodiversity at risk.
Resources: 
Let's Take Action for the Ocean Together
Membership, volunteering, advocating, or attending events are just a few of the ways you can join us in protecting the blue planet.