The Shark and Ray Touch Tank is temporarily closed for maintenance.
We apologize for the inconvenience.
We are excited to announce that five accomplished and visionary conservation leaders will be joining our New England Aquarium MCAF Fellows Program! This amazing cohort of conservation leaders from around the globe will bring with them a wealth of knowledge, ideas, and expertise. We are thrilled and honored to welcome them into the MCAF community!
Through the MCAF Fellows Program, launched in 2015, the New England Aquarium has developed enduring partnerships with proven conservation leaders to help them catalyze lasting conservation outcomes. MCAF invests in these leaders over the long term through a multifaceted approach that includes financial, technical, and professional resources. That includes mentoring and community-building to support the success of fellows' conservation initiatives, their professional growth and resilience, the sustainability of their organizations, and their efforts to develop the next generation of ocean leaders. Through the Fellows Program we have the opportunity to learn about best practices in equity and conservation from these accomplished conservation leaders, leaders whose work to save the ocean benefits all of us.
Read below to learn more about the new fellows!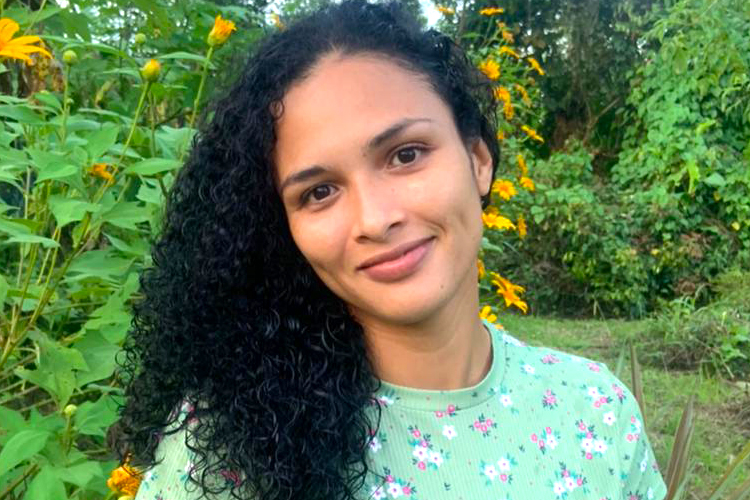 Ariana McCarthy
Costa Rican Alliance for Sea Turtle Conservation & Science (COASTS)
Ariana was born in the tiny Costa Rican town of Gandoca on the southern Caribbean coast. She studied at Universidad Nacional de Costa Rica where she received a bachelor's degree in marine biology in 2013, becoming the first member of her community to receive a degree in science. In 2014, she cofounded the small grassroots organization COASTS, which is dedicated to the research and conservation of sea turtles in Costa Rica. COASTS maintains several smaller research projects on the Pacific and Caribbean coasts and has one major community-based research and conservation project in her hometown Gandoca, which she manages as project coordinator. The main goal of her research is to study and safeguard the sea turtle populations in the Gandoca-Manzanillo National Wildlife Refuge, as well as identify the connectivity that exists with other regions.
What got you interested in marine conservation?
My interest in marine conservation began with sea turtles since I was fortunate to grow up in a town where turtles are conserved and where we are visited by biologists from all over the world. This was my inspiration to become a turtle scientist, and then this love grew for everything that is related to ocean conservation.
What are you most excited about being part of the MCAF community?
I am very excited about being part of the local leader's community. For me, as a local leader, it is of great relevance that you focus on supporting people from the communities. And is interesting the bilateral learning in this community of leaders that you create, where we can contribute and learn from other leaders from all around the world as well. Thanks for applying the saying, "Think global and act local."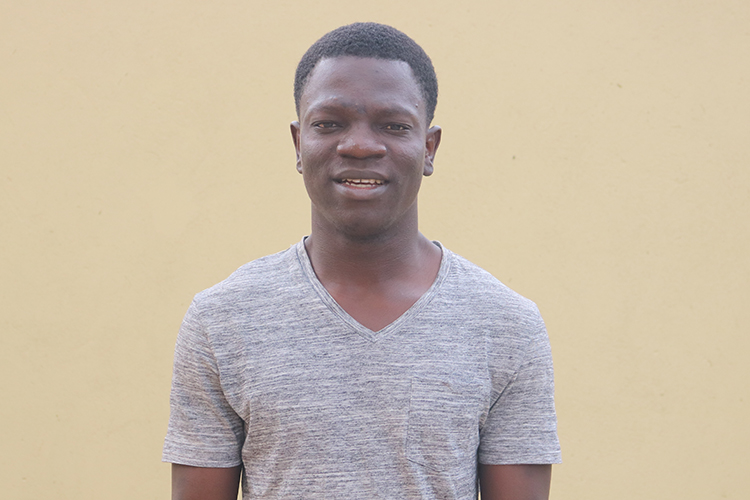 Issah Seidu, PhD
Aqualife Conservancy, Ghana
Issah has ten years of experience in biodiversity research and conservation, coupled with providing training for local community members and university students in Ghana. He has researched and promoted the conservation of diverse marine and freshwater taxa in Ghana, which include amphibians, dragonflies, sharks, and rays. He recently completed his PhD in Wildlife Management at the Kwame Nkrumah University of Science and Technology, where his thesis focused on characterizing sharks and ray fisheries in Ghana. His work creates awareness on the conservation needs of shark-like rays, while also educating fishers on best fishing practices and safe-release protocols of these species.
What got you interested in marine conservation?
I have always been fascinated by sharks since my childhood. However, the initial fear of them impeded my intentions to launch a career to study and support their conservation, until in July 2016 when I took a holiday trip to Dixcove—an elasmobranch-dominated fishing community where fishers mostly target sharks to support their livelihoods. While in Dixcove, my engagement with the fishers in their fishing expedition and consistent interaction with sharks at both the landing sites and the sea deflated the fear I had for them. The increasing rate of shark finning, the high rate at which sharks were targeted and landed without any recourse to conservation, as well as the horrifying scene of butchering them at the landing sites, sparked my curiosity to launch a pilot study on them. To my utter dismay, there was no information on Ghanaian elasmobranch fauna and this coupled with their high risk of extinction, continuously increased my interest to study and work towards their conservation. There is absolutely more to learn about Ghanaian elasmobranchs!
What are you most excited about being part of the MCAF community?
As a marine conservation professional, the importance of the networks I will form during the Fellowship Program cannot be overstated, and this is of much interest to me. The Fellowship Program will present me with a rare opportunity to meet marine conservation professionals from diverse cultures and backgrounds. Conservation has become increasingly interdisciplinary and collaborative, and the effectiveness of one's professional career depends on who you collaborate with today. Experience has shown that personal and professional contacts established during the Fellowship Program are an excellent way to expand fellows' professional network and to facilitate careers. I am most excited by the collaborative learning exchange, where fellows meet monthly to share ideas, challenges, successes, and updates of their projects. Through this platform, I will learn the perspective of marine conservation from the global conservationists and incorporate them into my research and conservation works.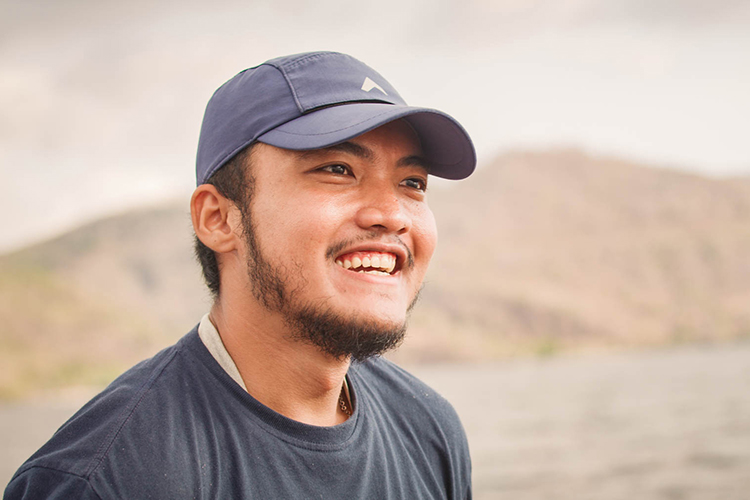 Rafid Shidqi
Thresher Shark Project Indonesia
Rafid is a conservation leader from the city of South Tangerang, Indonesia. His passion for sharks and rays was nurtured through volunteer work in Lamakera, East Nusa Tenggara — the world's biggest manta ray hunting community. He received a Master's degree from the University of California, Santa Cruz, and led the Thresher Shark Project Indonesia, an initiative to transition communities from traditional shark-hunting to sustainable alternative livelihoods using research, stakeholder engagement, and education. Rafid believes that endangered species protection and community livelihoods are mutually important and that conservation approaches need to be informed by local understanding in their design, intervention, and measures.
What got you interested in marine conservation?
Marine conservation is a unique field; it is interdisciplinary as we learn the fragility of the relationship between humans and nature. Working in marine conservation allows me to spend a long time in the field, dive within the pristine marine environment, witness its thriving diversity and simultaneously learn from communities who have deep connections with the ocean. It teaches me to be more empathetic, inspiring me to value our marine ecosystem more deeply.
What are you most excited about being part of the MCAF community?
I am excited to be a part of the MCAF community to learn, share, and collaborate in achieving global marine conservation outcomes. Marine conservation is a very long journey and can be challenging at times. However, by being part of the community, I believe I could learn so much from other fellows, especially their wisdom and experiences, and support each other to continue walking on this journey.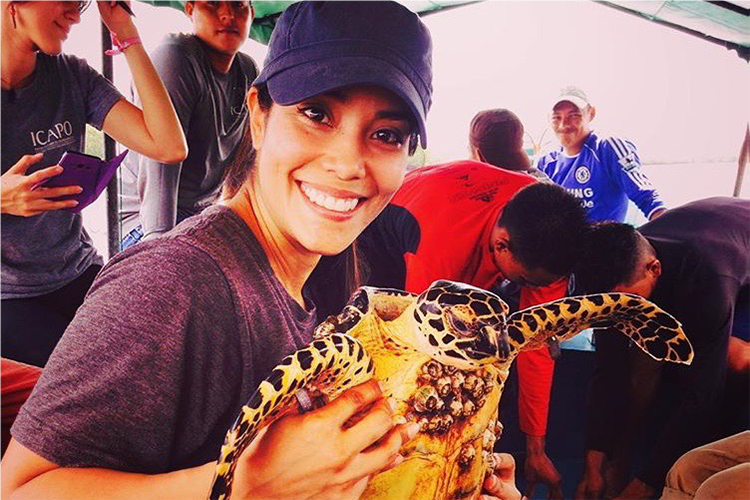 Ani Henriquez
ProCosta
Ani is a biologist from El Salvador with a master's degree in Natural Protected Areas and works to promote hawksbill turtle protection and sustainable development of coastal communities. Since 2007, she has been working with local communities to create sustainable alternatives to improve their quality of life, promote environmental education to future generations in rural areas, and build alliances with government and non-government organizations. She actively works in environmental programs that focus on wildlife protection, especially critically endangered species, and habitat conservation. She is the Executive Director of Asociacion ProCosta, the first NGO in El Salvador that works with hawksbill turtle conservation and protection.
What got you interested in marine conservation?
While I was in the university back in 2001, I saw a sea turtle nesting for the first time. From that day, I knew I wanted to know more about these amazing reptiles, and that's how my adventure begin. I started as a volunteer, and I few years later, I was able to work as a program coordinator for hawksbills conservation in El Salvador.
What are you most excited about being part of the MCAF community?
To be part of a conservation network that will promote our work and will allow us to learn from other fellows and bring new conservational strategies to our program. I admired the MCAF [Program], which strengthens professional abilities to conserve biodiversity, and am eager to be involved. MCAF will give me the technical and professional resources to continue my work with hawksbill conservation, community participation, and empowerment.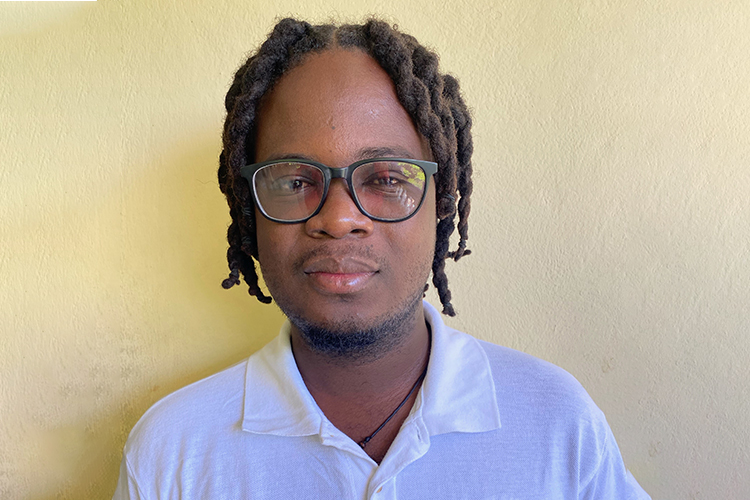 Francklin Barbier
Haiti Ocean Project
Francklin was born and raised in Petite Riviere de Nippes, a coastal fishing village in Haiti where he now leads conservation work. He has always loved fishing and has long had a passion for learning about and caring for marine life. Francklin joined the Haiti Ocean Project (HOP) in 2012 and now serves as their sea turtle and seabird coordinator. Since 2018, he has saved over 100 juvenile hawksbill and green sea turtles. He has been instrumental in conservation and education work related to sea turtles and sharks, including tagging, data collection, and training of fishers as citizen scientists. Through his community-based approach to conservation, Francklin has developed strong relationships with local fishers along the Haitian coast who have become partners in HOP's conservation work.
What got you interested in marine conservation?
About 10 years ago, through my friends, I knew about Haiti Ocean Project and its founder Jamie Aquino. I knew she was a teacher from the United States who wanted to educate the young people of Haiti about their ocean. I took an interest because I saw how excited my friends were to be involved. Then I saved a juvenile green sea turtle that was headed to the market to be sold for food. When I released that little turtle and watched it crawl on the beach to its ocean home, I decided that this is what I wanted to do, help save these species in my country.
What are you most excited about being part of the MCAF community?
Being an MCAF fellow means being a part of a special community of people who like me, are dedicated to protecting the ocean and species. I am most excited to have a chance to learn from others who have more experience and can share that experience and their best practices from other parts of the world. I can also teach others what I know from working in a country such as Haiti. Being a part of the MCAF community will open up a new world for me.
Research That Drives Action
The Anderson Cabot Center for Ocean Life is the Aquarium's dedicated research arm that uses marine science to protect animals and help others use the ocean responsibly.