The Shark and Ray Touch Tank is temporarily closed for maintenance.
We apologize for the inconvenience.
For North Atlantic right whales, entanglements lead to their decline
By New England Aquarium on Wednesday, July 06, 2022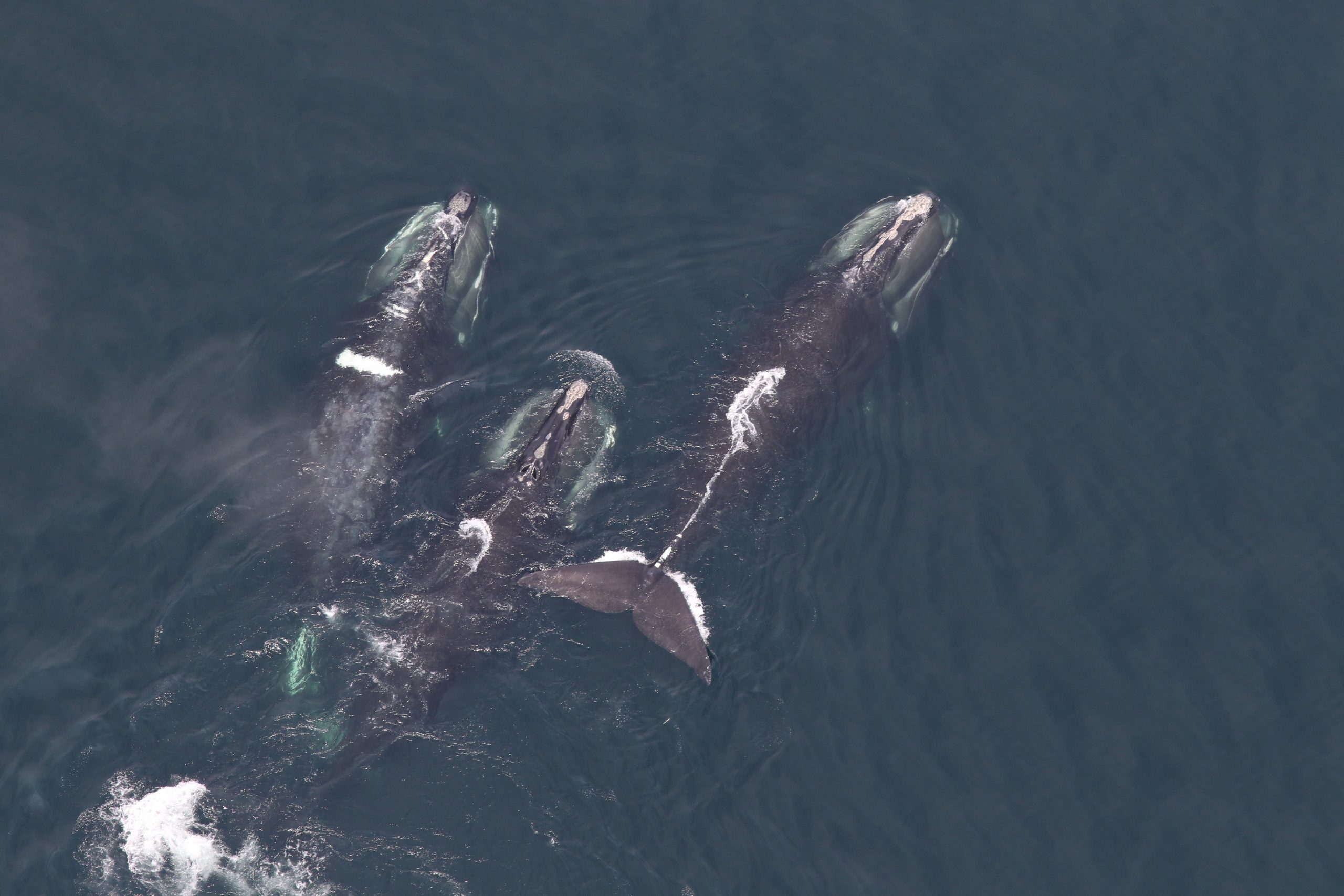 When North Atlantic right whales become entangled in fishing gear, their ability to reproduce and survive becomes compromised. Recently, a study led by Amy Knowlton, senior scientist at the New England Aquarium, delves into just how much.
The research, published in Conservation Science and Practice, shows that North Atlantic right whales with severe injuries are more likely to die than those with minor ones, determining entanglements are now the leading cause of serious injury and mortality in the critically endangered species. The study highlights the urgent need for changes to the fishing industry. The species, with an estimated population of less than 350 individuals, faces extinction.
"This species is heading quickly towards extinction because of human activities," said Knowlton. "This study sheds further light on the role of fishing gear entanglements in their decline. Even if a right whale survives an entanglement, the injuries it sustains endure and can impact their health."

For the study, scientists from the New England Aquarium and Duke University tracked all entanglements, including cases with only scars, which comprise the majority of documented entanglement events. They assessed the outcomes of 1,196 entanglements involving 573 right whales between 1980 and 2011 and categorized each based on the severity of the injury. The data revealed that the health of right whales that experienced an entanglement deteriorated as injury severity increased. Male and female right whales with severe injuries, including cases where the gear had been shed and only scars remained, were eight times more likely to die than males with minor injuries, and only 44% of males and just 33% of females with severe injuries survived longer than 36 months. Additionally, researchers found that the sub-lethal effects of an entanglement on reproductive success are more pronounced than previously recognized.
"Previous work has shown reduced survival when the whale is carrying gear, but what surprised us was the reduction in survival regardless of whether gear was present, particularly in females," said co-author Rob Schick, research scientist at Duke University.
Entanglements of North Atlantic right whales typically occur in fixed fishing gear, including lobster and crab pots and gillnets, after the whale collides with ropes in the water. The resulting injuries can range from superficial wounds with no attached gear to cases with deep wounds caused by lines tightly wrapped around the whale. In addition, whales that aren't able to shed the entangling rope can suffer from impaired feeding and energetic costs caused by dragging the heavy gear.
Read the complete study here.
Make a Difference for Right Whales
These critically endangered animals need our help. Learn how you can support the New England Aquarium's work to protect right whales.