The Shark and Ray Touch Tank will be closed on Wednesday, September 27, for routine exhibit maintenance.
Our events and programs promote discovery and instill a sense of wonder for ocean animals and habitats. By coming together to share information and ideas, we can make a vital and vibrant ocean possible.
Lecture Series
Of Time and Turtles: Mending the World, Shell by Shattered Shell
The Aquarium's lecture series gets back underway on September 21 at 6:30 p.m. with Sy Montgomery, author of the beloved international bestseller "The Soul of an Octopus," and wildlife artist Matt Patterson. Join us for a journey of discovery, adventure, and quiet courage, celebrating the ancient wisdom of turtles.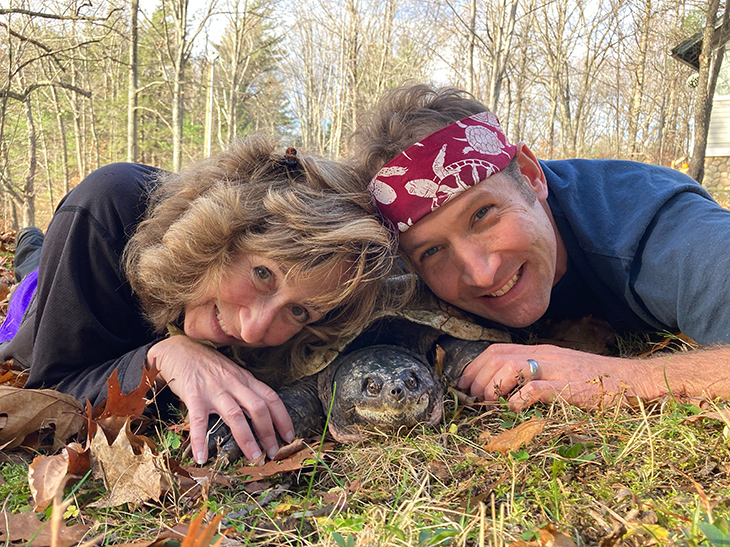 ANIMAL ENCOUNTERS
Meet the Aquarium's Atlantic Harbor Seals
Connect with the Aquarium's Atlantic harbor seals like never before through one of our Animal Encounter programs. Animal encounters open a world of learning while helping support the work of ocean conservation.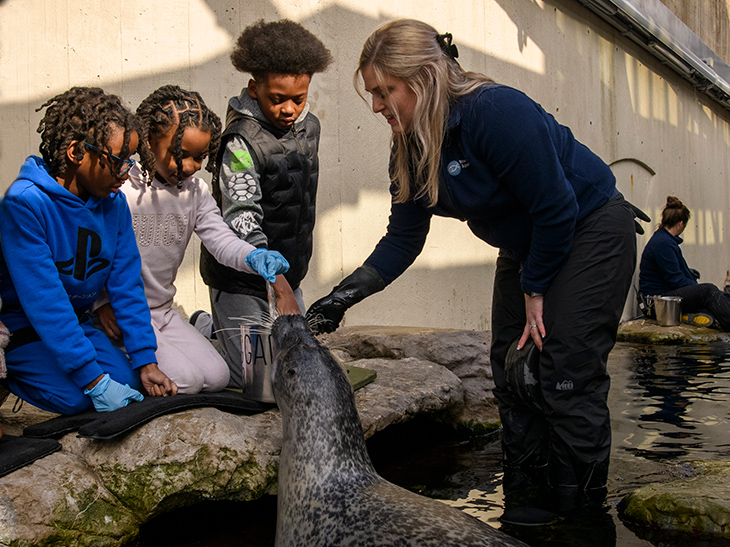 Special Event
World Ocean Day
On June 4, 2023, the Aquarium celebrated World Ocean Day with free onsite activities and online engagements that raise awareness around protecting the ocean for future generations. During the festivities, the Aquarium highlighted the global conservation initiative to protect 30 percent of lands, water, and ocean by 2030.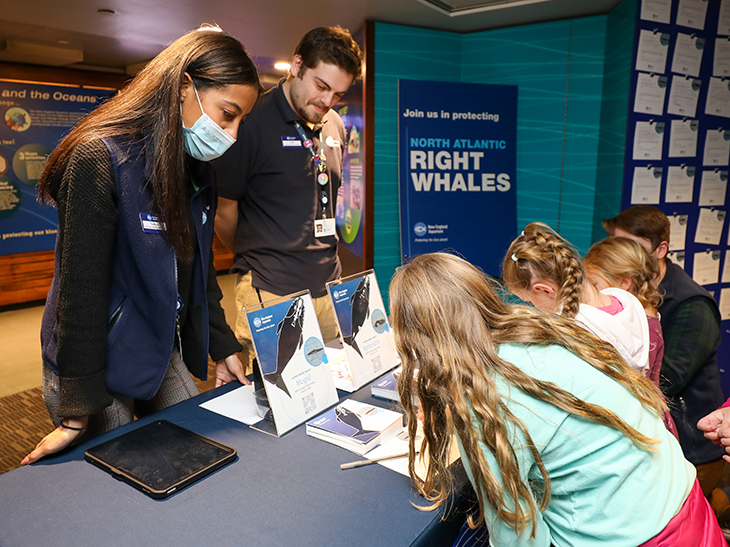 New England Aquarium Lecture Series
With the support of the Lowell Institute, our Lecture Series offers access to acclaimed experts—including, scientists, environmental writers, photographers, and others—who present on marine conservation and science-themed topics at no cost.